Hello loves and welcome back to my blog, and welcome if this is your first time as well! So, I started blogging back in October 2016, however I was pretty inconsistent. I knew I had to do start blogging to fulfill God's purpose for my life, because I believe I was born to inspire, motivate, and encourage people. But, consistently doing that is hard, especially with my family life and working full-time. Nonetheless, I'm managing to overcome my initial challenges by documenting how I overcame them and what I learned in the process. So, if you're interested read along about my biggest obstacles blogging and what I've learned thus far.
Ingenuity 
This is probably the most important thing I've learned so far. No matter what, you have to stay true to yourself, and stay original, but also find ways creative and clever ways to express yourself to the world and your blog readers. By all means, blogging shouldn't be the means of a popularity contest, but a world full of bloggers, how do you stand out? What about you engages your readers, keeps them engaged, and/or attracts those that don't necessarily read?
There are so many fashion, lifestyle, and motherhood bloggers, etc., so how are you and your blog different? Find what other bloggers do and what their blogging style is and what works for them, but don't do something or everything they do, because what one person is doing may not work for you and, it may not be YOU. Put your own flair or spin on your blog and how you introduce yourself to the world. It's also important to find your niche and stick to it, but also be creative in how you express yourself to the world through your blog photos, topics, and writing all the while being original.
Time Management
When I first started taking my own blog photos I swore it took me forever. I would have the perfect vision in my mind for how many outfits I wanted or what I wanted my photos to look like only to actually take them and only get through one outfit change and setting in one hour.
I would be so bummed feeling like I wasted time and energy. But, as I continued to practice I could take good blog photos in more than less the time it originally took me. I also have to manage the time it took for me to write blog posts in between my family and work life, without them overlapping, because family time is so important. I found it was easier to plan out what I wanted to discuss ahead of time and jot it down in a memo on my phone as ideas came to me, then plan ahead to when I'd have free time to actually write them. I usually write my blog posts during my lunch when I have time, at bedtime the night before, or while I'm at one of my son's extracurricular activities and multi-task. Time management has really helped me remain consistent in my blogging between photo taking, writing posts, and my family and work life.
Marketing
As I mentioned before, blogging for me isn't about getting the most followers and being popular because I'm doing this to fulfill a purpose. It's okay if that's what someone's intent is, but it's just not mine. I will continue to do this regardless, if I have 200 followers or 20,000 because I love to do this. However, I have noticed ways to attract readers. I realized it's about marketing yourself, your brand, and your writing using the right hashtags and introducing yourself to the world. After all, you want people to know about yourself and your blog.
How else are they going to know both exist if you don't market it yourself to the public? In doing so, I noticed a pattern of bloggers following people, then unfollowing them to get a higher following or buying followers (I often see this with bloggers that have a significant following), and random companies that offer a service of increasing your following do what I'm not sure (I thinks its scam lol). In my opinion, it's not genuine to do this. I would rather have people not follow me at all than to fake follow. Some people do this, it's just not my preference or style. I want people to follow me for me, but I understand to some it's a numbers game and it is what it is, but try not to take it personal, I know I don't :), it's just something I've noticed or learned. I try to follow people back and write comments under photos to engage with other bloggers, but sometimes that's hard for me with my busy schedule and not being a full-time blogger. I treat my blog like my phone, sometimes I do and don't respond to texts, calls or voicemails right away, but I try to lol (just being honest). It's never intentional, but I do understand that time gets away from people and the more followers you have it becomes harder to interact as much. Nonetheless, I make every effort I can.
Noise
As previously mentioned, unfortunately with marketing myself I find that some companies that offer services to promote growth and followers often follow and then unfollow my account.
I ignore them, as I believe they are a scam, but I would love to hear if any bloggers have used them, if they work, and what they're about. Because, maybe I have it wrong, but the way I perceive it is SCAM lol.
5. Photography
Since, I received my first DSLR camera December 2016 I have learned so much about photography. I have always loved photos making my little sister dress-up and pose for pictures when we had polaroid's and disposable cameras lol. Unfortunately, with the death of my maternal grandmother, all of my mother's photos were stolen, along with my baby pictures (sad I know).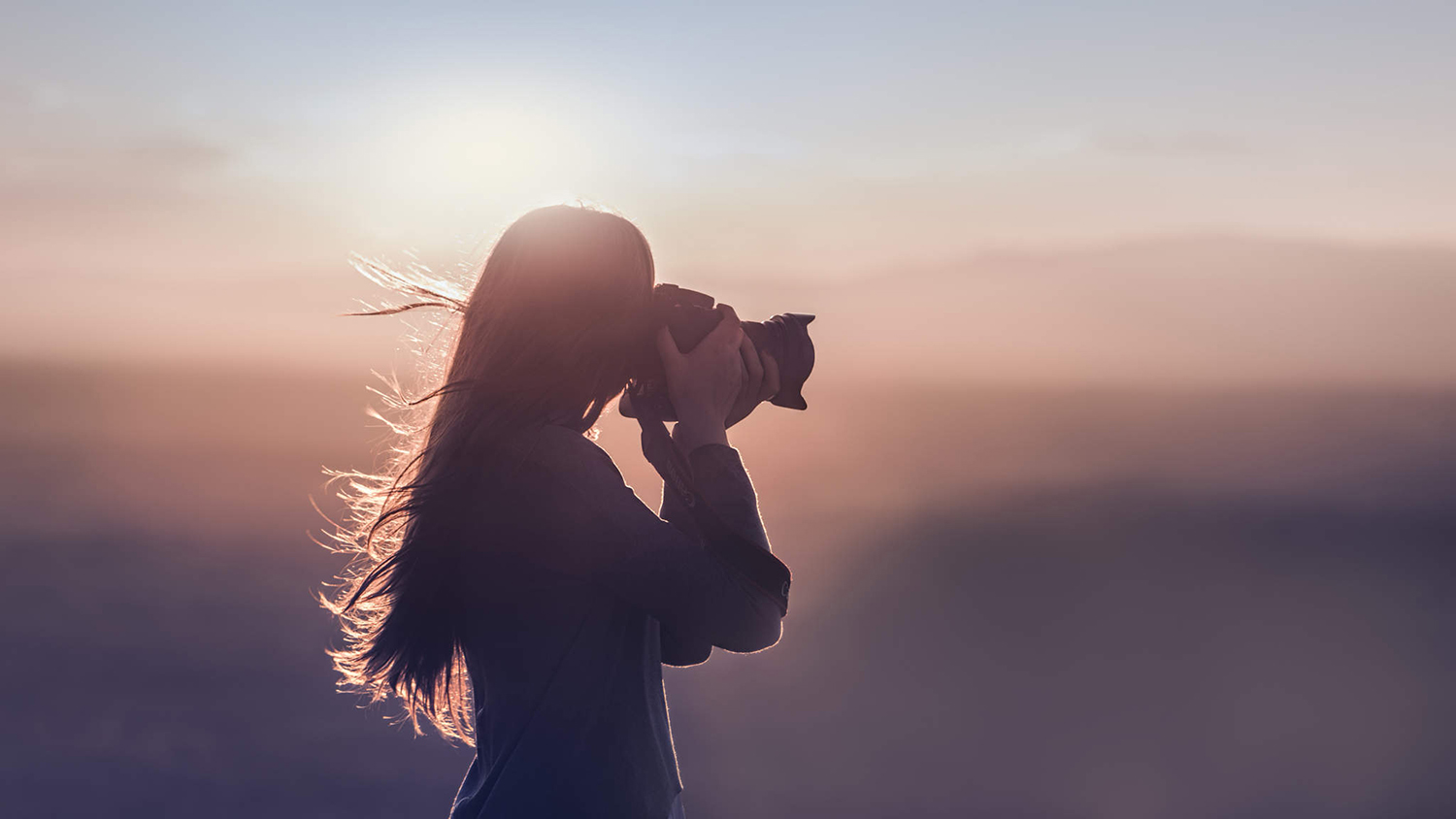 But, it gave me a love and passion for photography, holding onto and creating memories that last a lifetime. With family help, YouTube, and Google I learned to work my camera pretty well I'd say. I take my own blog photos with my tripod and my cell phone as a remote and have been getting better with time. And, I have even taken photos of a few events for close friends and they absolutely loved them! I also learned about editing photos in VSCO cam and Photoshop. In addition, I've learned to have a creative eye with my blog photos and about lighting (which is very important). I can honestly say, I see an improvement in my photos and get excited when I notice my progress and skills increasing.
So, overall I would say that blogging takes a lot more work than I thought lol. It involves a lot of time, effort, and passion. Blogging is basically a part-time or full-time job that needs managed like any other tasks, and the thing about it is you don't even get paid for it (well not at first). If you're in it for money or popularity you may want to ask yourself if this is for you. Because, you must have a general passion to blog because you won't get a significant amount of followers immediately (usually you won't), get opportunities for sponsorships, or make money from it right away. The important thing to do is to have fun, be creative, express yourself, and just love what you're doing and whatever else you're seeking or additional benefits and opportunities will come later.
Well, I hope this post was helpful, you learned a thing or two, and/or put blogging into perspective if it's something you're thinking about. If you're a newbie blogger, I'd love to hear what you've learned so far, your experiences, and if you can relate to any subjects I've referenced above.
Until next time…
Love Always,
B <3.